Publications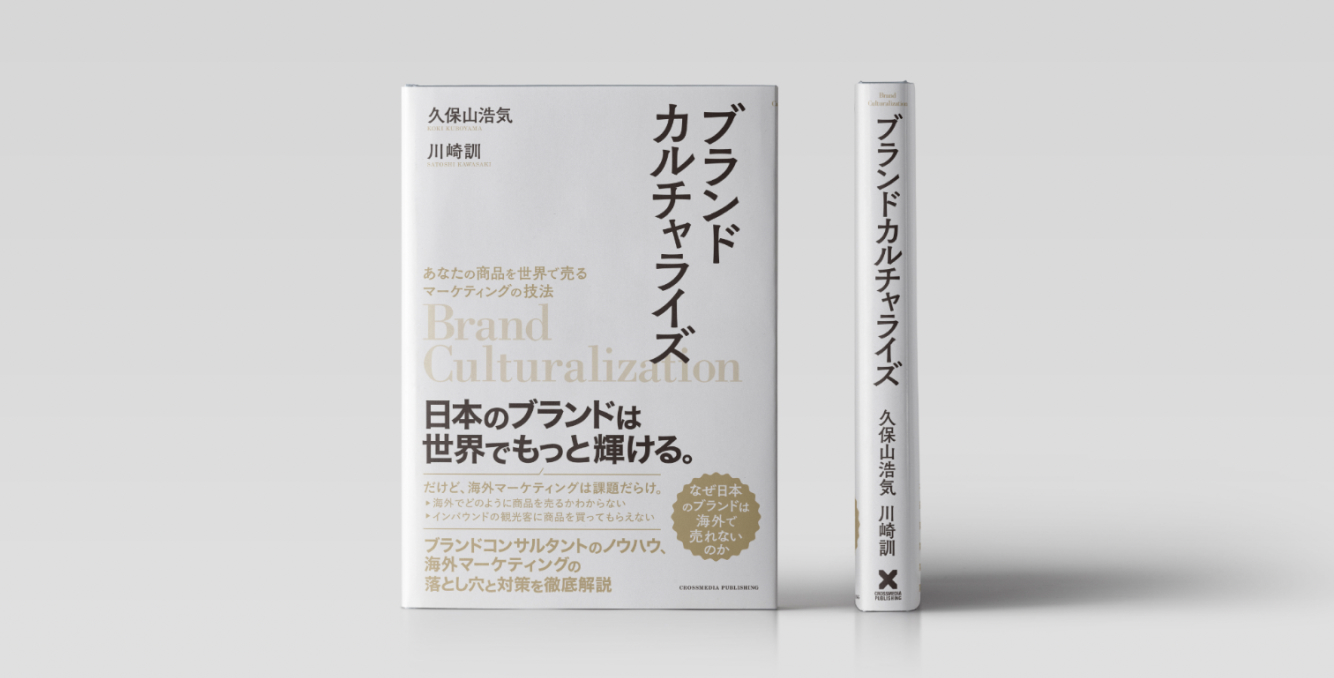 Book "Brand Culturalization" to be released August 5th, 2022
"The know-how cultivated in the overseas branding business of Japanese companies has been compiled into a book, "Brand Culturalization - Marketing Techniques to Sell Your Products Worldwide," which will be released on Friday, August 5, 2022.
The book is co-authored by Mr. Kuboyama, General Manager of our Shanghai subsidiary, and Mr. Kawasaki, Deputy General Manager."
"This book provides a thorough explanation of marketing techniques for bringing Japanese products and services overseas, based on case studies and experiences at balconia Shanghai, which supports branding and marketing for Japanese companies in China.
Successful cases in Japan can rarely be applied directly to overseas markets.
The concept of "brand culturalization" is a technique to adjust brand expression to the "perception" of consumers in the country or region where you are expanding. Successful brand culturalization requires understanding the unique characteristics of overseas markets, adapting to the cultural background and national character of each country, and a marketing strategy that is acceptable to overseas consumers."
In fact, many major overseas companies that base their operations on multinational expansion make slight modifications to the products themselves that they offer for each cultural sphere, or arrange (culturalize) their designs and methods of communication.
Using a four step process based on actual experience, the book explains the entire process of how to deliver Japanese products and services abroad, from the planning stage to marketing promotion in each region.
※"Brand Culturalization" is a registered trademark of AMBL. About Brand Culturalization
Contents of this book
Chapter 1

What is Brand Culturization?

Chapter 2

Understanding Local Backgrounds

Chapter 3

Understanding Markets and Targets

Chapter 4

Tailoring Brand Representation

Chapter 5

Culturalizing Communication Strategies
Author Profile
Koki Kuboyama

Koki Kuboyama worked in digital marketing in Japan as a business manager at IMJ (now Accenture). He then worked as an accounting director at a U.S.-based branding firm, gaining experience in U.S. branding and marketing. He also serves as the representative of the Hong Kong and Shanghai offices.

Satoshi Kawasaki

After working as the head of Intage Holdings' China business, he moved to his current position, living in Shanghai since 2012. He has been consistently engaged in global research. At balconia, he is responsible for developing marketing strategies and creative proposals based on consumer insights.
Special:ブランドカルチャライズフレームワーク
For inquiries about branding, production, development, etc.
Please contact us here.